OMG(oodness)!
Howdy folks,
(...eh-hem, sorry 😌 my Texan roots have taken hold again!)
If you've been keeping up with us lately, a lot has happened.
If you haven't, it's totally ok! There's so much to keep track of these days.
To recap…
Back in

April

, we released our cover of "Don't Start Now (feat. Jesse Marek)". He's such a talented Bass player! You should go check him out if you have a second! => click here
As of Monday (6/28) we released a new original - "All That I Have (feat. Kyle Gavagan)". Kyle is Kate's younger brother and we were lucky enough to have him show off his awesome Trumpet skills on the bridge of our newest song, so check that out! And check him out as well on Instagram. => click here
We have also been hard at work playing a bunch of new shows - thank goodness Covid is starting to disappear into our rear view 🤞. We are working on more public shows, but for now we have successfully begun our plunge into the wedding scene (two shows booked in the fall and a lot more work until then).
And (THIS NEXT ONE IS HUGE) Kate has been working hard on some cool new marketing initiatives! What could that possibly mean? We know, we know, it's got you on the edge of your seat…
Patrick & Kate is getting a fresh coat of paint!
We have officially (with so many of our fans' guidance) arrived at a NEW LOGO!
See below for a hi-res viewing.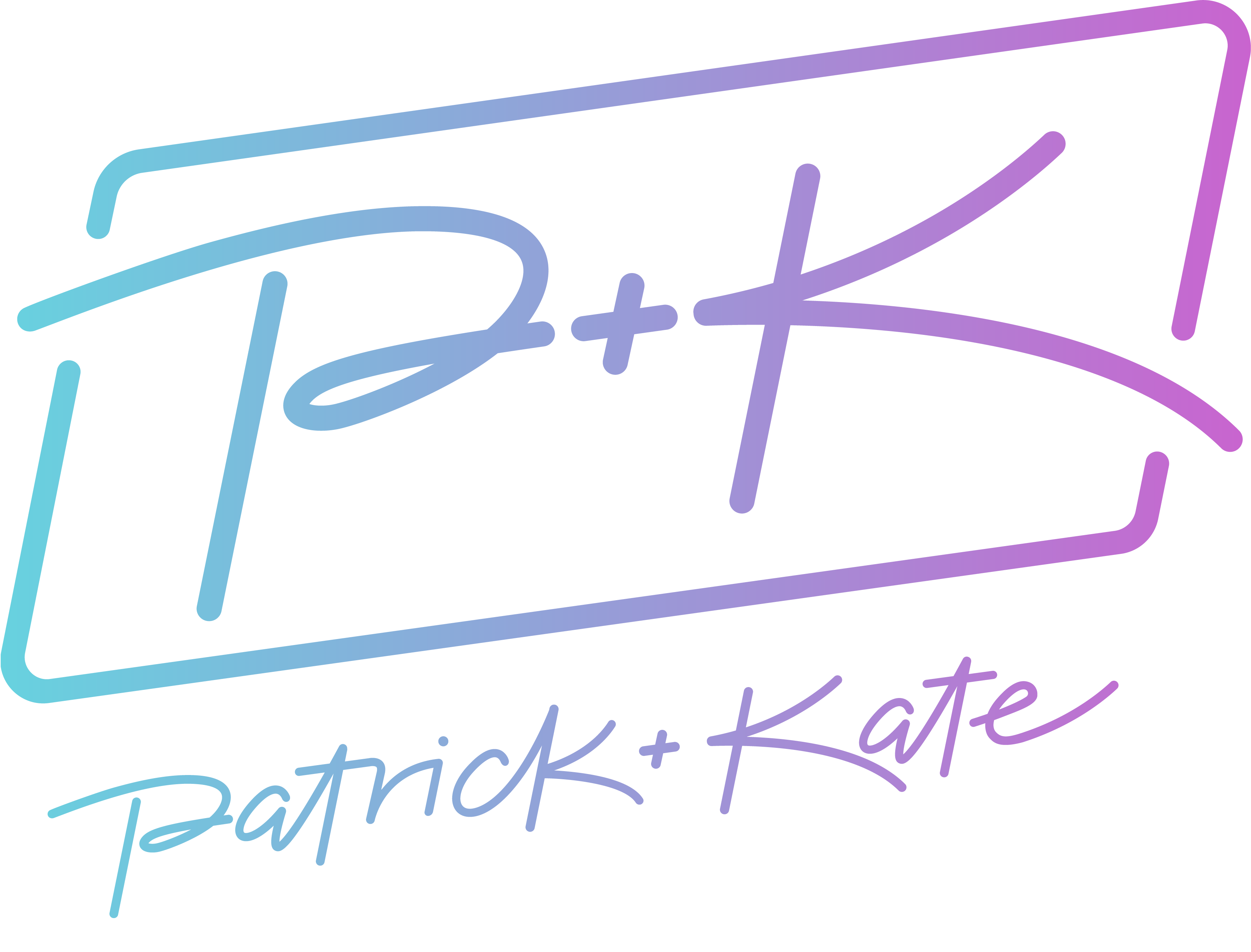 What do you think? Pretty snazzy right!?
Now that the cat's been delicately placed on the floor and removed from a bag it never belonged in, we'd love to know what is running through your mind. And what plans you might have coming up.
We would love to know all of your thoughts in the comments below.
Stay Tuned!
Patrick